Car Service & Auto Repair

Welcome to the Porsche West Houston Service Center!
Tire Service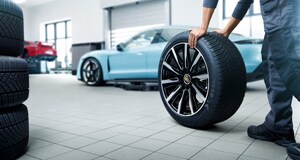 Oil Change Service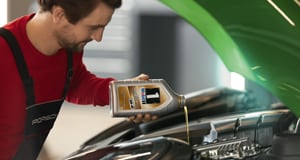 Battery Replacement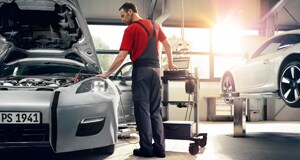 Alignment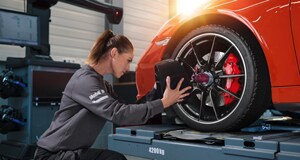 Brakes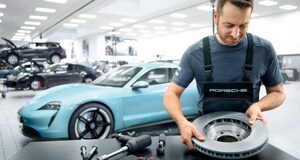 Certified Service
At Porsche West Houston, we have certified and qualified technicians who understand how to work on your vehicle, and we service all makes and models.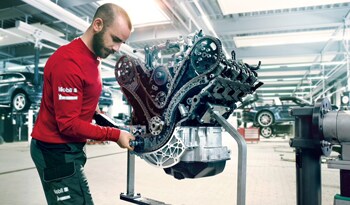 Customer Reviews


Let Our Porsche Auto Service Experts Take Care of Your Luxury Vehicle in Houston
If you are in the market for premium luxury service in the Houston area, our team at the Porsche West Houston Service Center has you covered. Our Certified Porsche Technicians are experienced and well-versed across our entire lineup of luxury sedans, SUVs, and electric vehicles, and we will always go the extra mile to give your performance icon the care it deserves. Our service center is conveniently located on the Katy Freeway in the heart of Houston's Energy Corridor, just minutes from Memorial and a short drive from downtown.
---
If you're in need of Porsche Roadside assistance, please call:

PORSCHE ROADSIDE ASSISTANCE - 1-800-767-7243
---
Which Porsche Repair Services Does Porsche West Houston Handle?
Our state-of-the-art service center is ready for everything with all the latest in Porsche product knowledge, tools, and equipment. No matter the service, each visit comes with a complimentary car wash and multi-point vehicle inspection. Our services include:
Tire Repair, Rotation, and Installation
Oil Changes
Brake Repairs and Upgrades
Battery Testing, Charging, and Installation
Seasonal Service Like A/C Tune-ups
Fluid Service
Our Certified Technicians Have You Covered
At Porsche West Houston, our team of Certified Porsche Technicians has over 100 years of experience between team members. We bring the attention to detail and knowledge you need to every request, ensuring your vehicle is set up for long-term success on the open road. Our state-of-the-art service bay is your top destination for timely and efficient work in Houston, so visit us today to get started!
Convenient Service in Houston's Energy Corridor
Our team works with your schedule to ensure your Porsche stays maintained for peak performance. We offer pickup and delivery services, along with a fleet of loaner vehicles should your luxury model require a longer stay in our service bay. We have you covered no matter your needs in Houston.
We offer a premium guest lounge for our service customers, which includes Porsche Driver's Selection service, a café, and remote office designations to give you a relaxing and inspiring environment while you wait.
Service Offers and Specials Available at Porsche West Houston
We make it easy to save on your next luxury service or parts request in Houston. Our team keeps your dream alive and affordable, with rotating service and parts offers available through our website. Start exploring today for a chance to save big on your next appointment!
No-Contact Service
We are prepared for the service needs of our clientele. We offer a full no-contact service experience with comprehensive vehicle sanitization. Your safety and satisfaction are of utmost importance to all of us at Porsche West Houston. We will go above and beyond to keep your service experience safe and secure.
Get Started with Porsche West Houston Today!
Make the short drive from downtown Houston today for a closer look at our cutting-edge service center! Our technicians are excited to work with you, and we encourage you to contact us online or by phone at any time if you have questions or concerns.